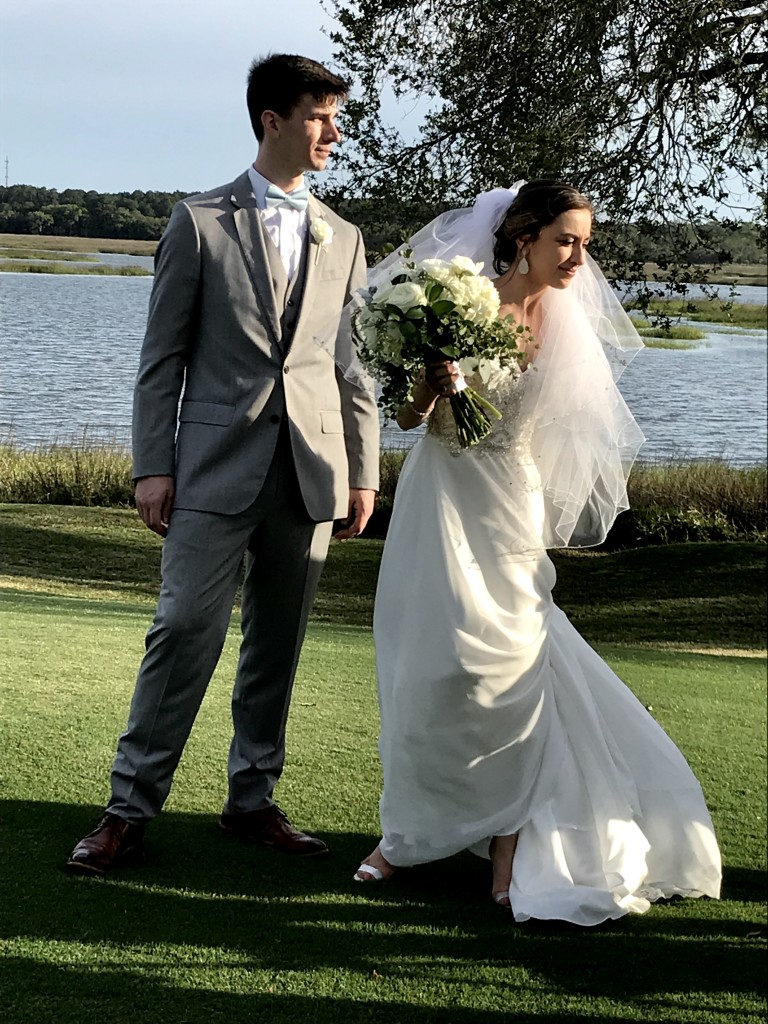 Katie and Thomas enjoyed 150 family members and friends at their Dataw Country Club wedding. Katie is a professional dancer (ballerina) and several professional dancers were at her wedding. I sat with two professional dancers (1 male and 1 female ballerina) at the rehearsal dinner. Their stories were fascinating and very educational.
She was from Pittsburg, Pa and he was from Columbia, South America. I was fascinated at the athletic level of each of these professionals, core strength is paramount along with, of course, amazing talent.
Katie and Thomas's wedding was beautiful, their families supportive and loving, their friends were amazing, talented and very intelligent.